Copyright 2010 Parentcare 101: Caring for Aging Parents. All Rights Reserved.

I know about caring for aging parents. I know about information. I know about balancing life. I'm an author, an entrepreneur, a public speaker, and a guide to information on
caring for aging parents.
And I want to share what I've learned.

Thank you for visiting!

Experienced Caregiver for Elderly Loved Ones

I have a story to share that may be a lot like yours. One early spring, my sister and I shared our recent phone calls to our mother. Mom was irritable, talked in circles and repeated her questions and answers to us.  At the time, my mother lived in Pennsylvania. My father had passed away years before. I lived 250 miles away in Michigan, and my sister lived in Washington State. We were worried and agreed that we would start to explore our options--for ourselves and for Mom. Two months later, I received a phone call from Mom's brother. Mom was in the hospital, he said, the distress straining his words. She had called him earlier that evening, and he had found her barely conscious on the hallway floor. Could I come?

Suddenly, I was a caregiver.

While caring, I struggled to find the right information for the task. As I searched, I thought, "I'm learning so much about caregiving, especially over a distance. I'm a librarian. I should be able to organize this information so that anyone who is a caregiver for elderly parents can benefit from my experience."  I wrote
Carring for a Distant Parent
, a collection of advice, anecdotes and resources to help you care and balance your life. In 2008, I launched Parentcare 101 to provide information products that would direct caregivers like you to the information you need.
I've been a professional medical reference librarian and information analyst for over 30 years, working in a variety of settings from the research university to a naval weapons base. My company, Open Book Communications, began in 1998 as a consulting firm providing information and library services to writers and pharmaceutical companies. I am an award-winning romance novelist, and in 2000, I expanded the company to include OBC Fiction which promotes my fiction and the work of selected fiction authors.

I now live in North Carolina with my husband and keep my own life in balance by reading romance fiction in all its varieties and crocheting afghan blocks for a
church ministry
.
An engaging, informative speaker., LaVerne Z. Coan is collaborating with attorney Nancy Mayer to enlighten and entertain your group with presentations on topics concerning family caregiving.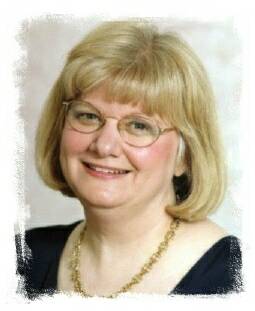 With my sister, I held Power-of-Attorney for my mother and cared for 5 years from miles away and over an emotional distance that seemed longer. I've survived the heartache and joys of being a caregiver for an aging parent, whom I learned to accept as totally human.

Seminars & Presentations from Mature Life Planning.

Click the star to learn more.