Copyright 2010 Parentcare 101: Caring for Aging Parents. All Rights Reserved.

Products That Support You While Caring for Elderly Parents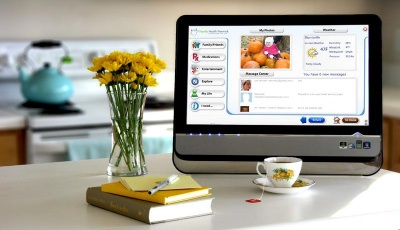 Family Health Network: Connected For Life

Caregivers, Stay CONNECTED when it really counts!

Family Health Network's "Connected for Life" is designed to help you stay in touch, monitor, and assist older family members living at home. With "Connected for Life", you can...

Help your elders remain healthier and independent longer

Participate with others in the care of loved ones

Easily monitor daily health status and trends

Schedule and coordinate video visits

Monitor medication compliance

Easy touchscreen makes communicating a breeze for seniors!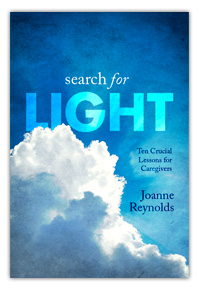 A how-to for caregivers based on the author's personal experience, research, and beliefs in the importance of the mind-body-spirit connection. Through
Search for Light: Ten Crucial Lessons for Caregivers
, caregivers can become seasoned, confident and competent by making use of Joanne Reynolds' extensive experience as a caregiver to nearly a dozen family members and friends.
Joanne has created several companion products that augment Search for Light--"Blueprint for Caregiving" CDs with brief printout chapters and audio CDs. Benefit from long experience and great information!

Tom Dyke, author of Mama Moves In and builder of the ResearchPro databases, provides a view of caregiving from inside his home and paints a loving, yet realistic picture of bringing an aging parent in to live with you.

In a unique move,
Dyke Publishing
sends a CD along with each book purchased that allows readers to access updated information every time they search. The CD helps avoids the published data "information aging" problem by offering two databases—Information ResearchPro for elder care information and Product ResearchPro for elder care products--which are routinely updated using both managed updates and automatic Internet updates.